What day will we rest in 2023?
According to the decision of the Board of the Ministry of Labor and Social Protection of the Republic of Azerbaijan on December 15, 2022, holidays (non-working days) for 2023 were approved.
Referring to the decision, we share with you the number of working days and non-working days in a month. You can see the number of working days per month here.
So, according to the decision, the following days are celebrated as public holidays and national mourning days, and these days are non-working days:
January 1, 2

New Year

January 20

National day of mourning

March 8

Women's Day

March 20, 21, 22, 23, 24

Novruz holdiday

April 21, 22

Ramadan holiday

May 9

Victory over fascism

May 28

Independence Day

June 15

Day of national liberation of the Azerbaijani people

June 26

Day of the Armed Forces of the Republic of Azerbaijan

June 28, 29

November 8

Qurban holiday

Victory day

November 9

National Flag Day of the Republic of Azerbaijan

December 31


World Azerbaijanis Solidarity Day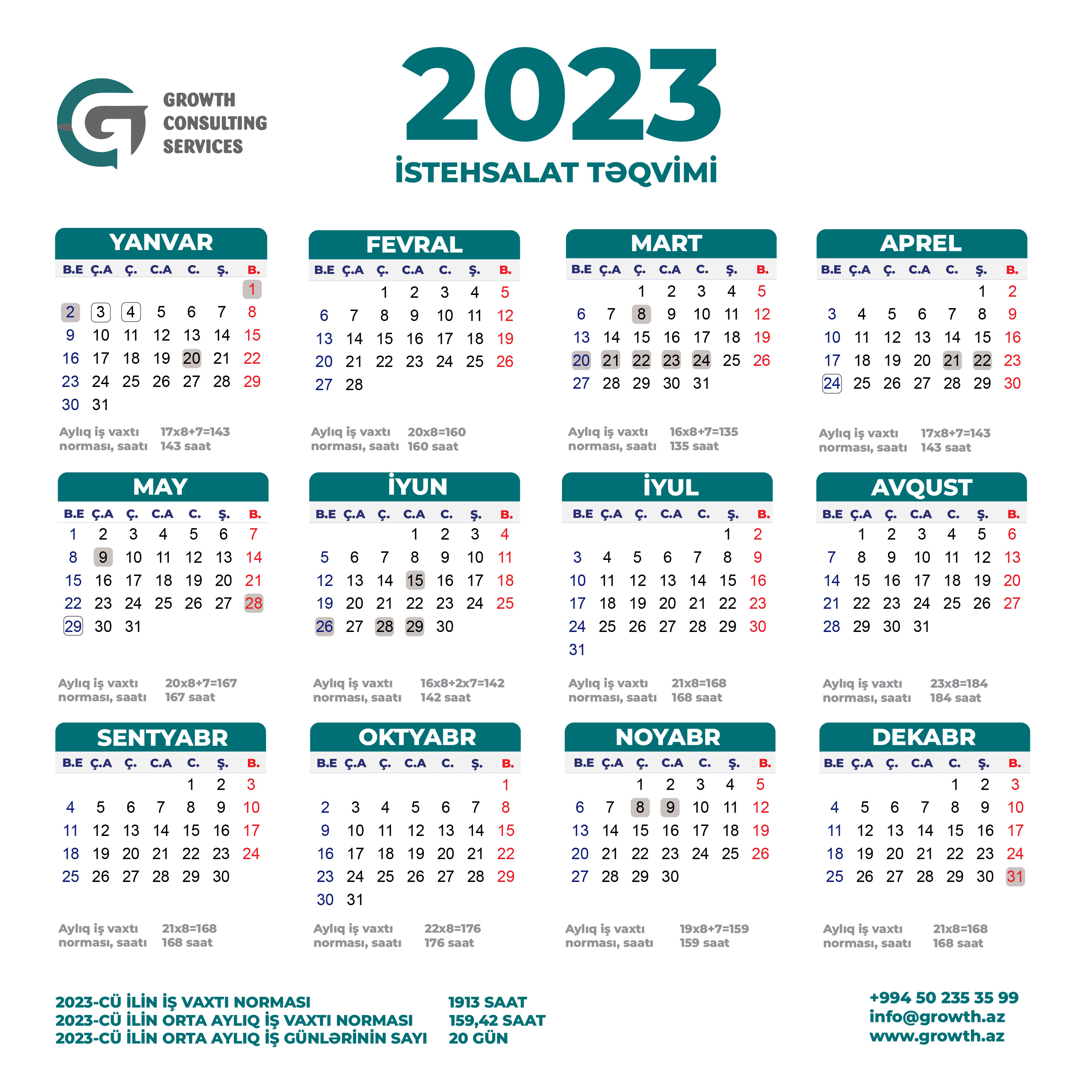 download the production calendar here
Paylaş